As your sales & marketing efforts become more robust and customers & prospects become more demanding, the need for strong analytics to enable better and faster decisions is greater than it's ever been.
While "modern" sales and marketing strategies have been promising these insights for more than a decade, most sales and marketing leaders still don't feel as though they're getting the data, metrics, and insights they need.
The operative question is, "How can we set up our systems to generate the revenue insights we need and make performance predictable?"
In this OnDemand webinar, we're going to help you answer that question. Join us for The Critical Factors to Building Strong Analytics for Sales, Marketing & Customer Success Teams.
In this 55-minute webinar, we'll be hosting three of the industry's leading companies to share their experiences and advice:
Billy MacDonald, Director of Sales at Databox
Todd Abbott, CEO at InsightSquared
Raj Aggarwal, CEO at DemandSage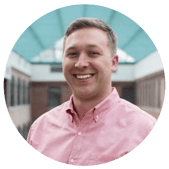 Billy MacDonald, Director of Sales of Databox
Over the last 12 years Billy has led customer success, support and sales teams at SaaS companies including HubSpot, Klaviyo and Databox. Throughout his career, he's relied on data and analytics to set the overall strategy, develop high-performing teams, increase operational efficiency and most importantly deliver improved results.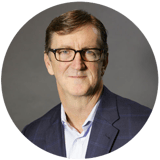 Todd Abbott, CEO of InsightSquared
Todd Abbott is on a mission to extend the dreaded 16-month tenure of CROs by delivering insights that pinpoint exactly where and how revenue teams can improve execution. He brings three decades of experience leading go-to-market teams at multinational corporations including Cisco, Seagate, Avaya and, most recently, Mitel where he served as executive vice president of sales and services. Throughout his career, he has built strong relationships with customer and partners, as well as tight alignment across all revenue-impacting roles. At InsightSquared, Abbott oversees all operations for the company including sales, marketing, business development, customer success and services.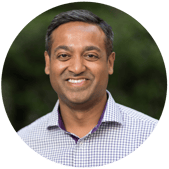 Raj Aggarwal, CEO of DemandSage
Raj Aggarwal was the Co-founder and CEO of Localytics, a mobile analytics and messaging platform used by 25,000+ apps across 2 billion+ devices. He's now the Co-founder and CEO of Demand Sage, a live reporting and intelligence platform that connects your sales and marketing data with Google Sheets for flexible report building and one-click reports. Raj has spend the past two decades helping companies interpret and take action on their data.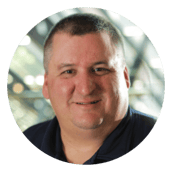 Doug Davidoff, CEO of Lift Enablement
Doug Davidoff is the Founder and CEO of Lift Enablement. He's directly advised more than a dozen companies who have successfully sold for a combined value of more than $1 billion. For more than 20 years, Doug has been advising small and mid-market companies that are committed to serious growth. He has worked, firsthand, with more than 1,500 companies, so he knows the difference between what works, and what sounds good and doesn't work.