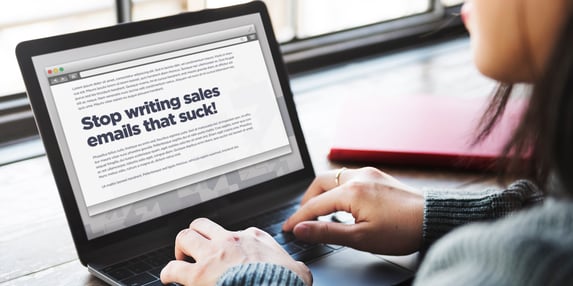 Your prospects are busy people. Getting their attention with an email message is one of the biggest challenges sales professionals face every day. If you're writing messages that just don't cut it, your efforts are wasted.
On Thursday, November 17 at 2 pm EST, Imagine Business Development is hosting an interactive webinar workshop providing attendees the opportunity to learn first-hand how to improve their sales emails.
The workshop facilitators, Imagine's founder and CEO, Doug Davidoff and Imagine's President and Sales Leader, David Fletcher, will:
Review actual sales emails submitted by workshop attendees (Here's your chance to find out how your emails rate!)
Provide actionable tips that you can apply to your sales emails as soon as the workshop is complete
Answer your questions about writing more effective emails during the live Q&A portion of the workshop
Don't miss this opportunity to learn from two sales experts! Simply submit the email you'd like them to review when you register for the workshop. And don't worry - all identifying information will be removed from the emails before they are shared.
NOTE: You are not required to submit an email to attend the workshop.
It's easy for prospects to ignore your email messages. Learn how to write something they can't wait to open.
Register today!