Have your inbound efforts started to plateau or even decline?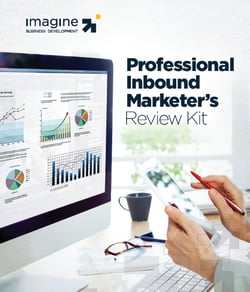 Many companies who have been executing an inbound strategy for an extended period of time are experiencing declining or plateauing results leaving them wondering if they need to find a new approach.
Chances are a new approach is not necessary but a review is. There are five areas that need to be evaluated on a consistent basis including buyer personas, website, buyer's journey, lead nurturing and metrics.
We created the Professional Inbound Marketer's Review Kit to help inbound marketers manage the important elements and keep their results headed in the right direction.
Download the kit now!