We've implemented CRM in more than 25 industry verticals for companies with as few as 3 salespeople and as many as 350.
We share our latest findings to enable you to unlock the vast potential of your CRM and greater tech stack.
The session is broken into three parts:
Why CRM Fails

The 3 Underlying Causes
Signs of failure before you even start

The Pathway to Success

The 5 Critical Success Factors

First Actions

Whether you're considering a change in your CRM or you're looking to unlock greater impact from your existing CRM, what can you do starting today to get greater traction & results?
We finish with an AMA (ask me anything) about adoption & CRM.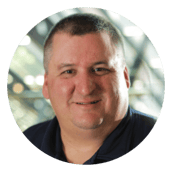 Doug Davidoff, CEO of Lift Enablement
Doug Davidoff is the Founder and CEO of Lift Enablement. He's directly advised more than a dozen companies who have successfully sold for a combined value of more than $1 billion. For more than 20 years, Doug has been advising small and mid-market companies that are committed to serious growth. He has worked, firsthand, with more than 1,500 companies, so he knows the difference between what works, and what sounds good and doesn't work.