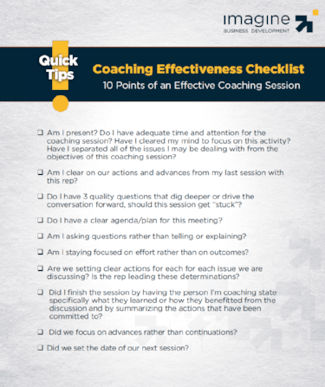 Effective coaching is an important capability for growth-oriented organzations. Good coaching:
Improves employee engagement

Creates better performance

Enhances an organization's retention strategy
The key is to have a defined process for effective coaching. In this Quicktip, we share the checklist we use to ensure our coaches are fully prepared for an effective coaching session.
Download Your Quicktip Now