As Daniel Pink, best-selling author of To Sell Is Human, shares the balance of power in business has moved from one where the seller had control to one where the buyer seems to have total control.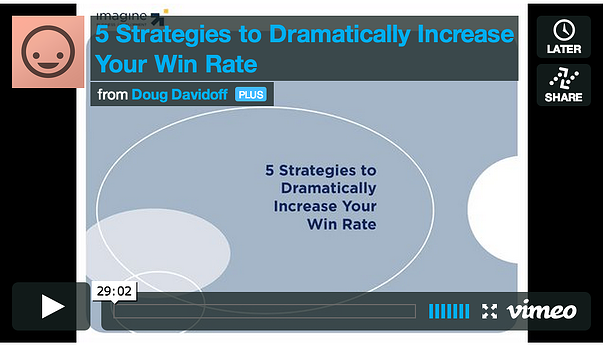 Studies, most recently by The Sales Executive Council, also show that buyers left to their own approach don't even consider discussing issues with a salesperson until they're at least 2/3rds of the way through their buying process. The impact:
It's a new world today, and to succeed your business needs to follow a new roadmap. In this Webinar OnDemand as we share that roadmap with 5 Strategies to Dramatically Increase Your Win Rate!